What is HoloMR
'Interaction holographic solutions that show virtual reality without HMD'
Traditional VR plays are seen as players waving their hands in the air wearing heavy goggles and floundering from the outside.
If virtual reality unfolds only within VR devices as before,
the VR market can no longer grow.

We started with one question and tried a new one.
Can't you put a hologram in front of a virtual reality
or augmented reality program player so that they know what the player is doing?

HoloMR, an interactive hologram solution
that allows you to see virtual reality without a VR device,
is now introducing XR technology that combines VR, AR,
and holograms in front of you.
EXTENDED VR IN HMD, VISIBLE XR EXPERIENCE
EXTENED REALITY
"A state-of-the-art platform that combines virtual reality and holograms"
HoloMR is an extended reality (XR) technology that extends virtual reality within HMD from reality.

Virtual reality BEAT games are created in front of me with hologram-looking E-Sports,
you can meet K-POP STAR anytime, anywhere,
and you can summon and play any instrument you want through hologram.
XR technology enables more experience.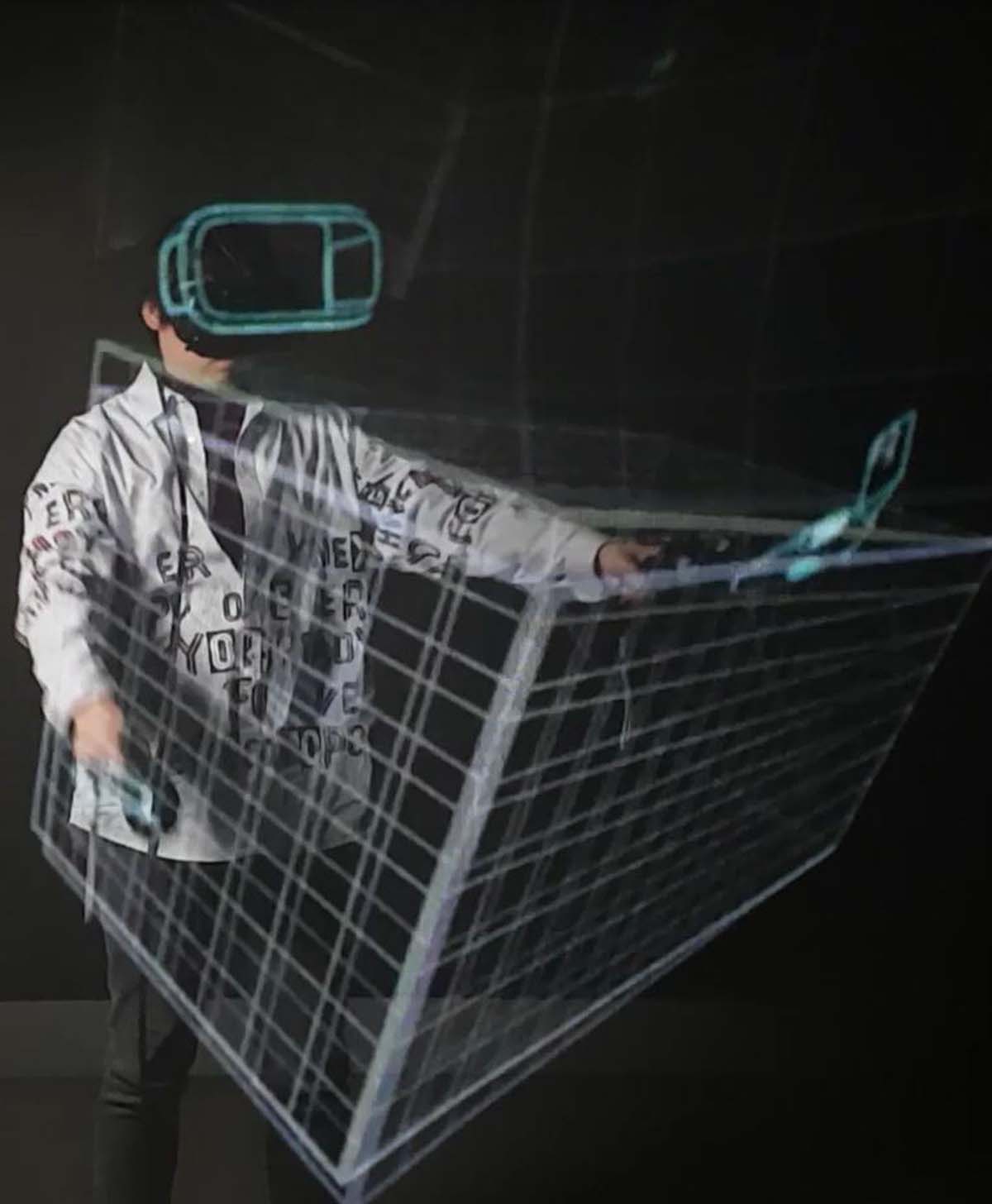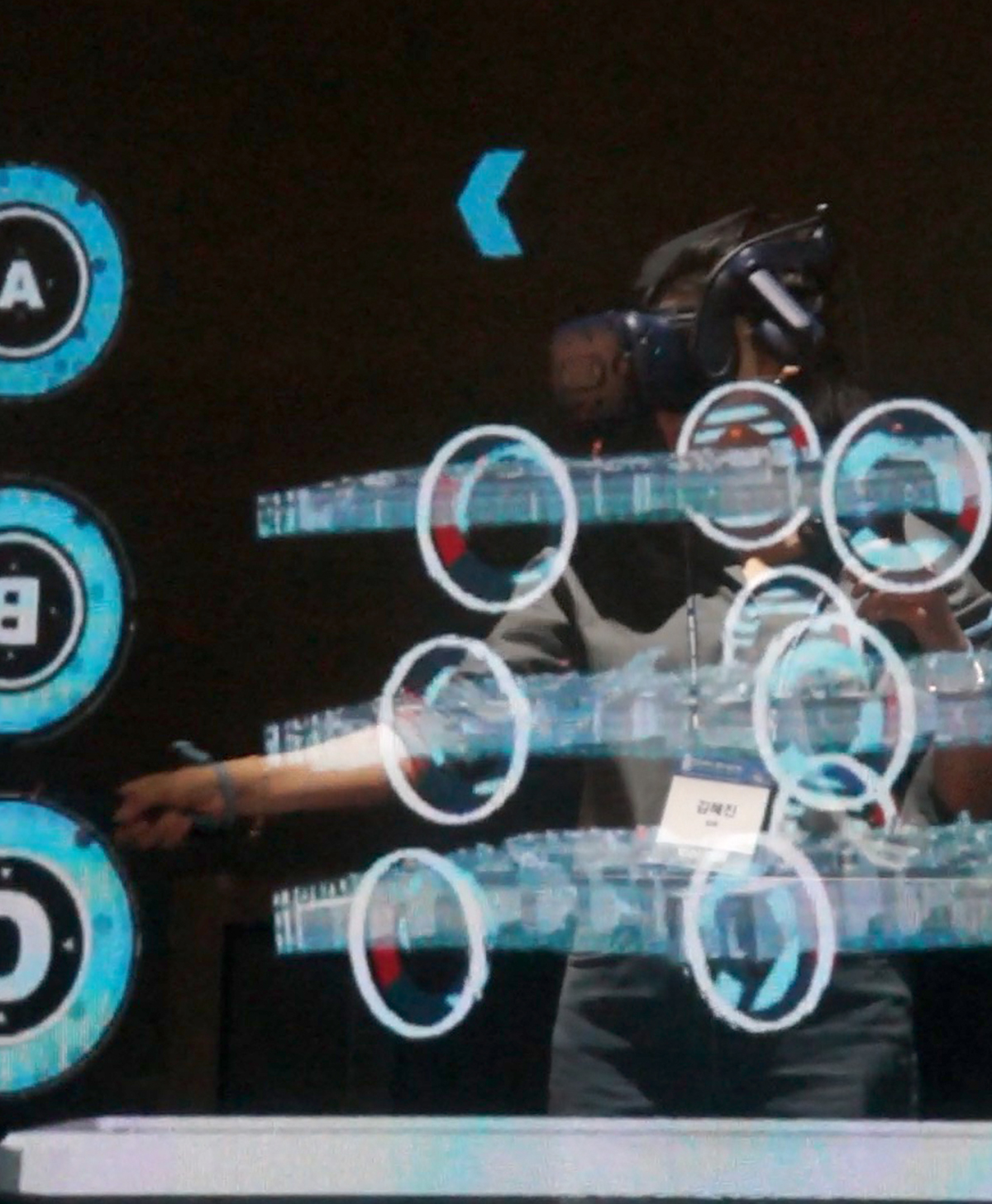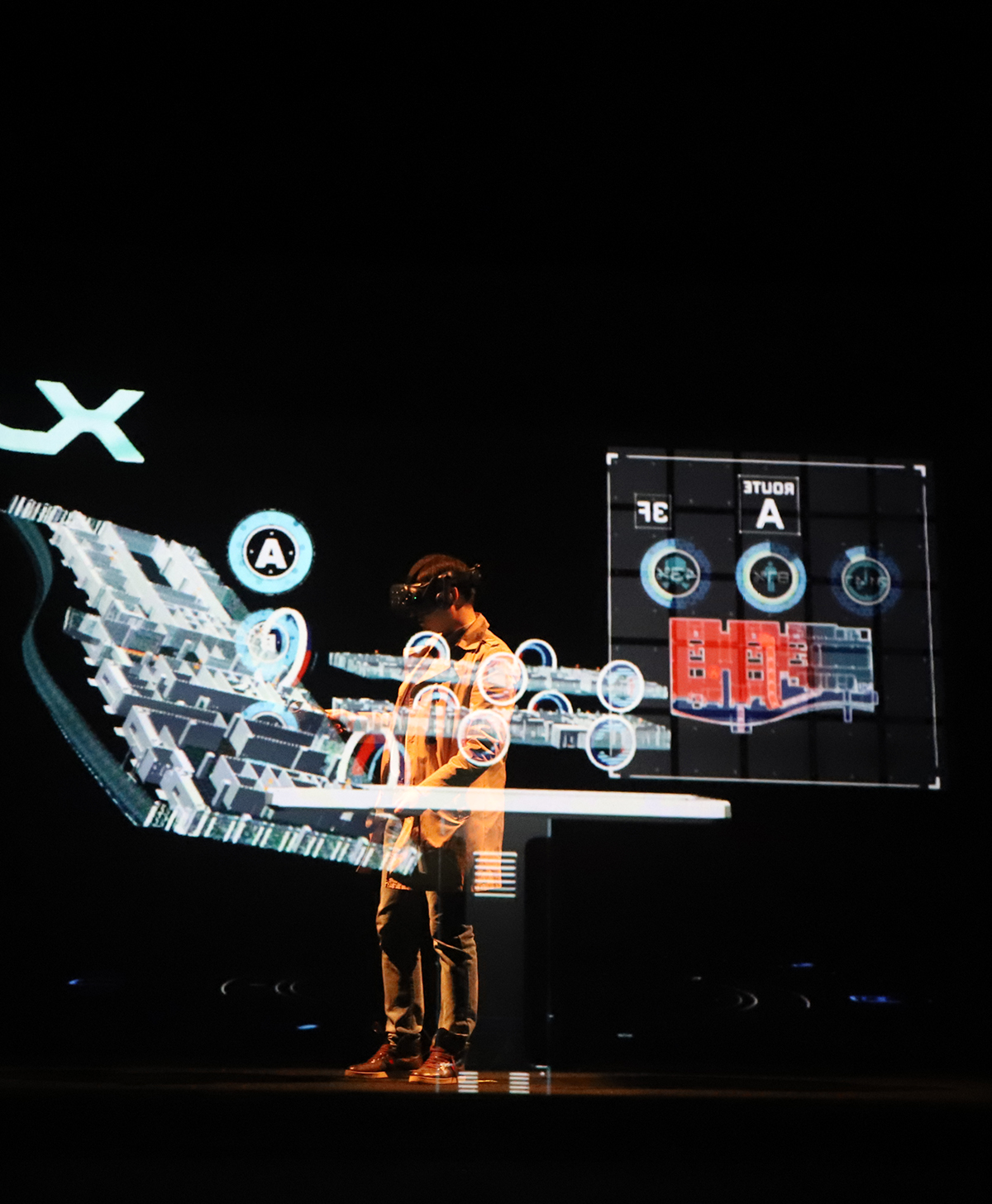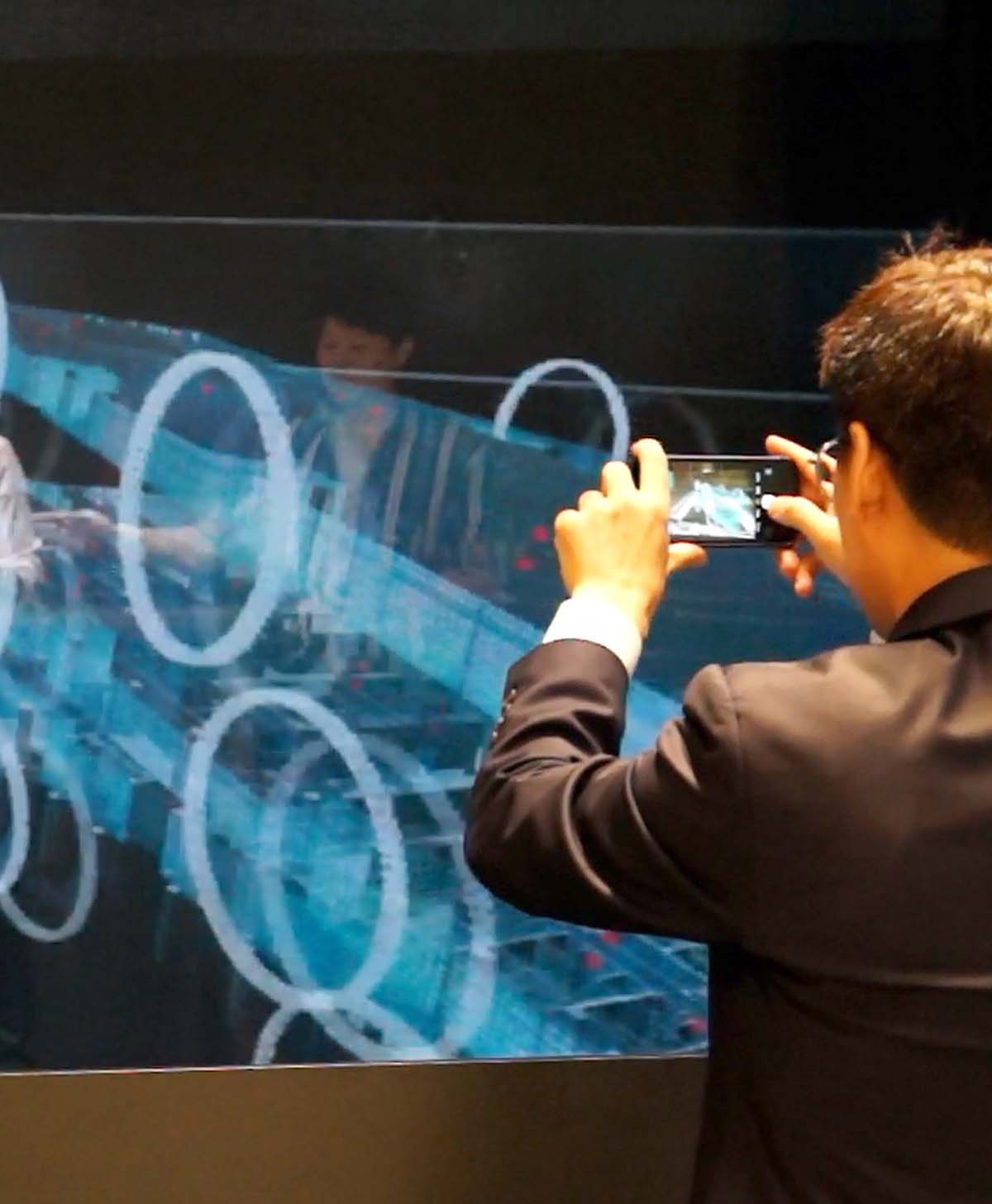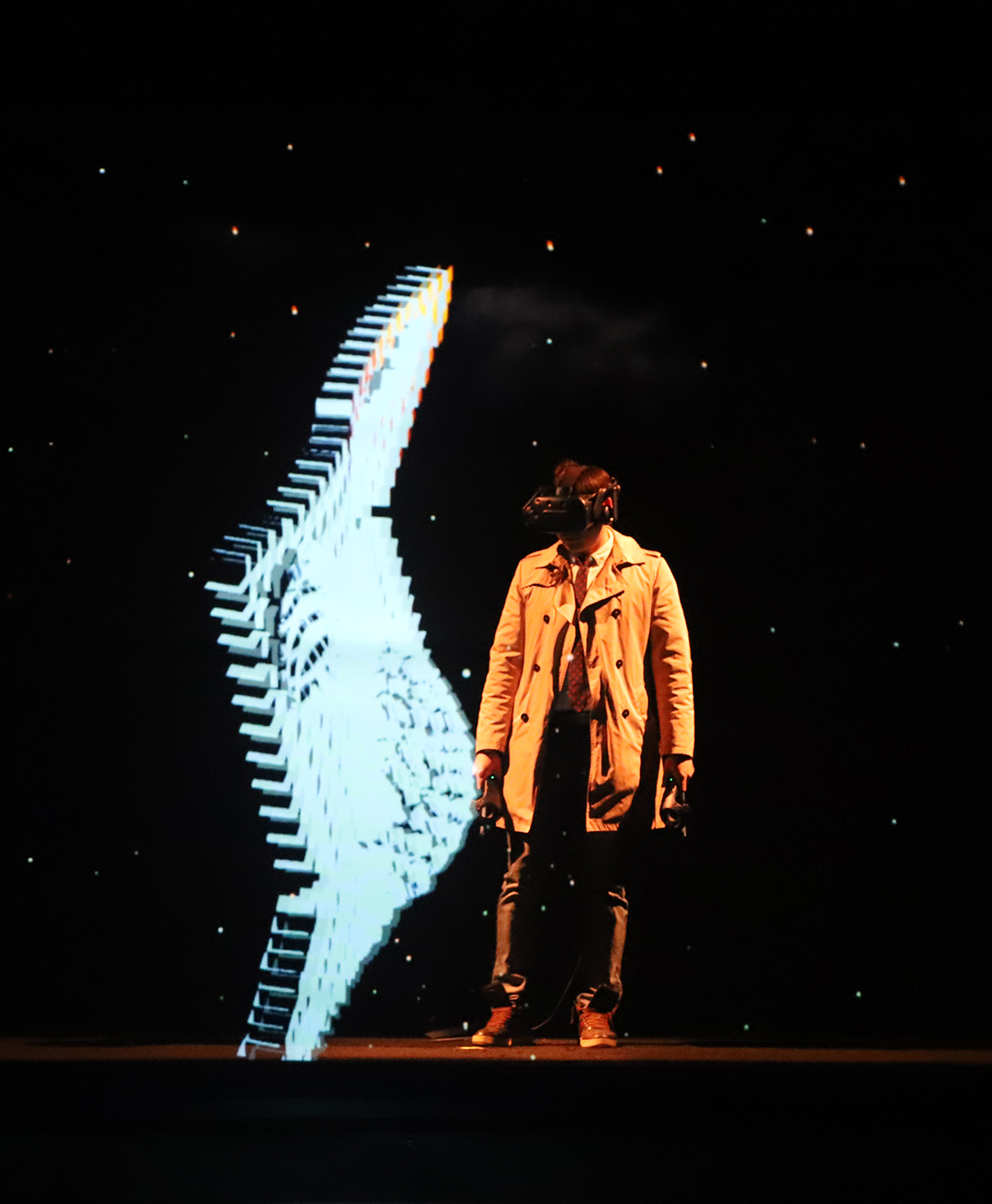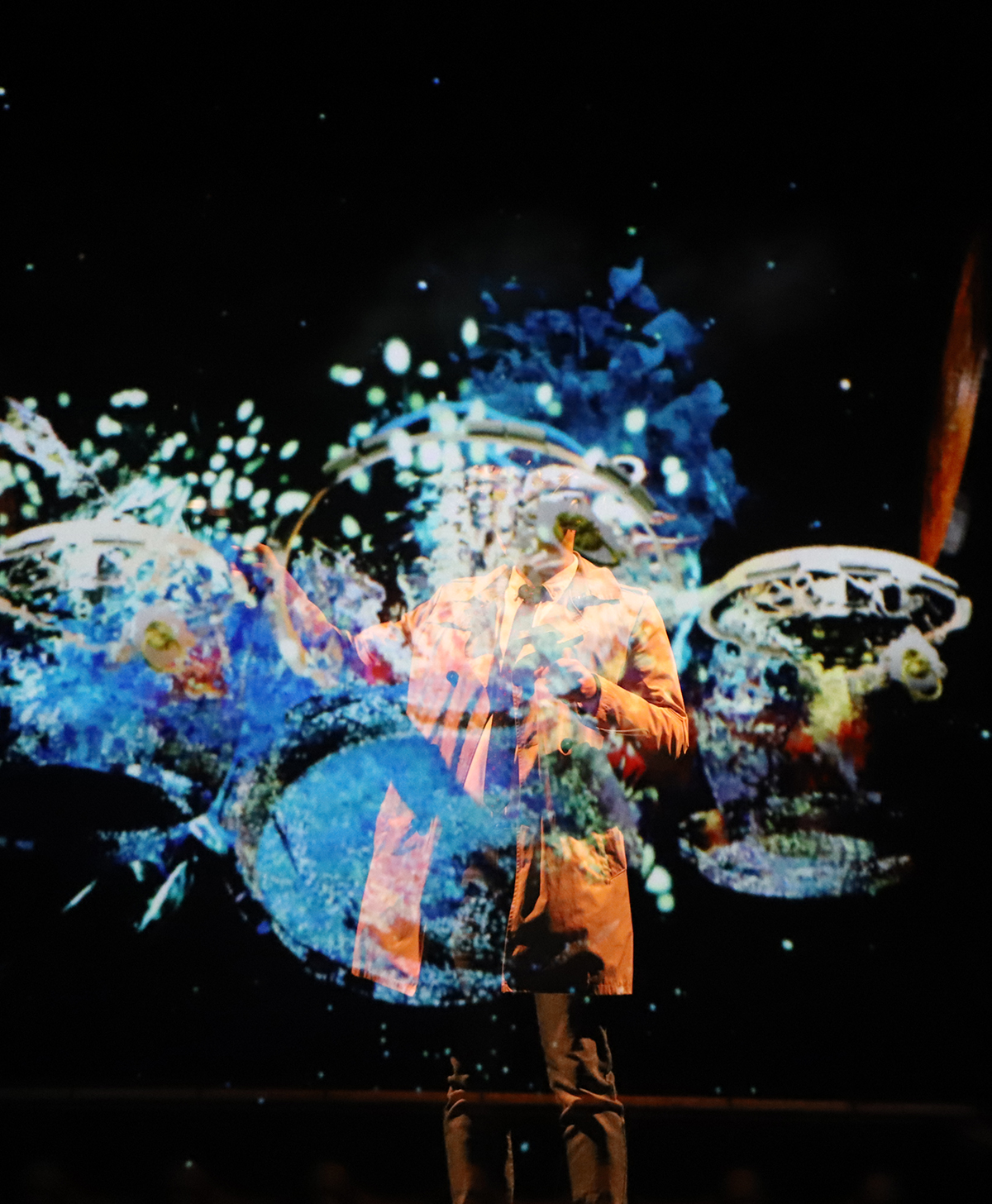 HoloMR Platform
"Convergence of software virtual technology and hardware holographic theater technology"
HoloMR HW is divided into three types.
It is divided into stage types suitable for large performances or E-sports, boot types used in rhythm games, education, and exhibitions, and open performance types used in performance forms.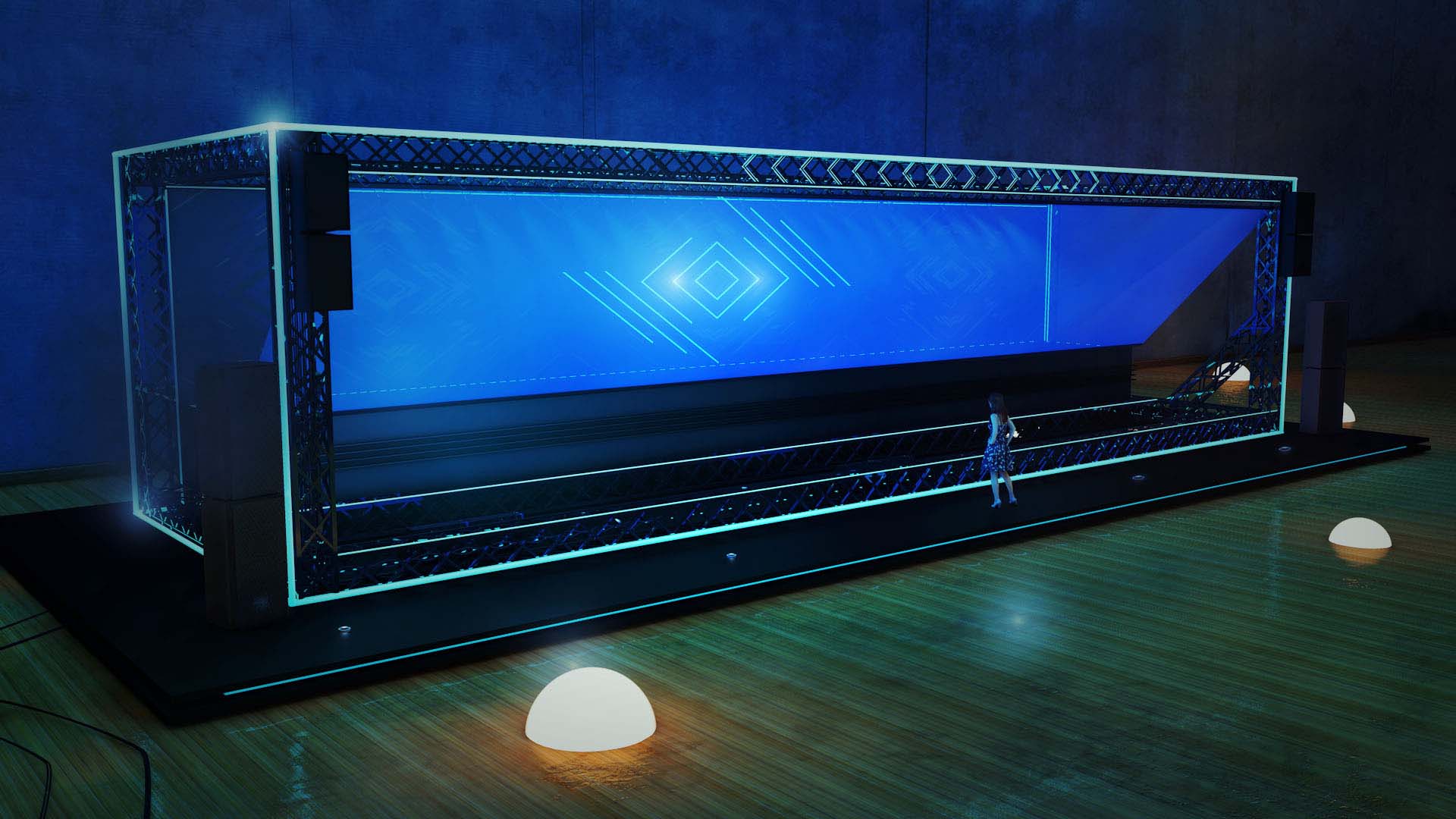 STAGE TYPE
VR or MR E-Sports, Festival, Showcase
SIZE : 6000(H) 5000(W) 5000(D)
DISPLAY : LED
PC : Intel i9 , RTX 2080TI , 64GB RAM
SERVER : Intel i9 , RTX 2070 , 64GB RAM
POWER : 100kW
ETC :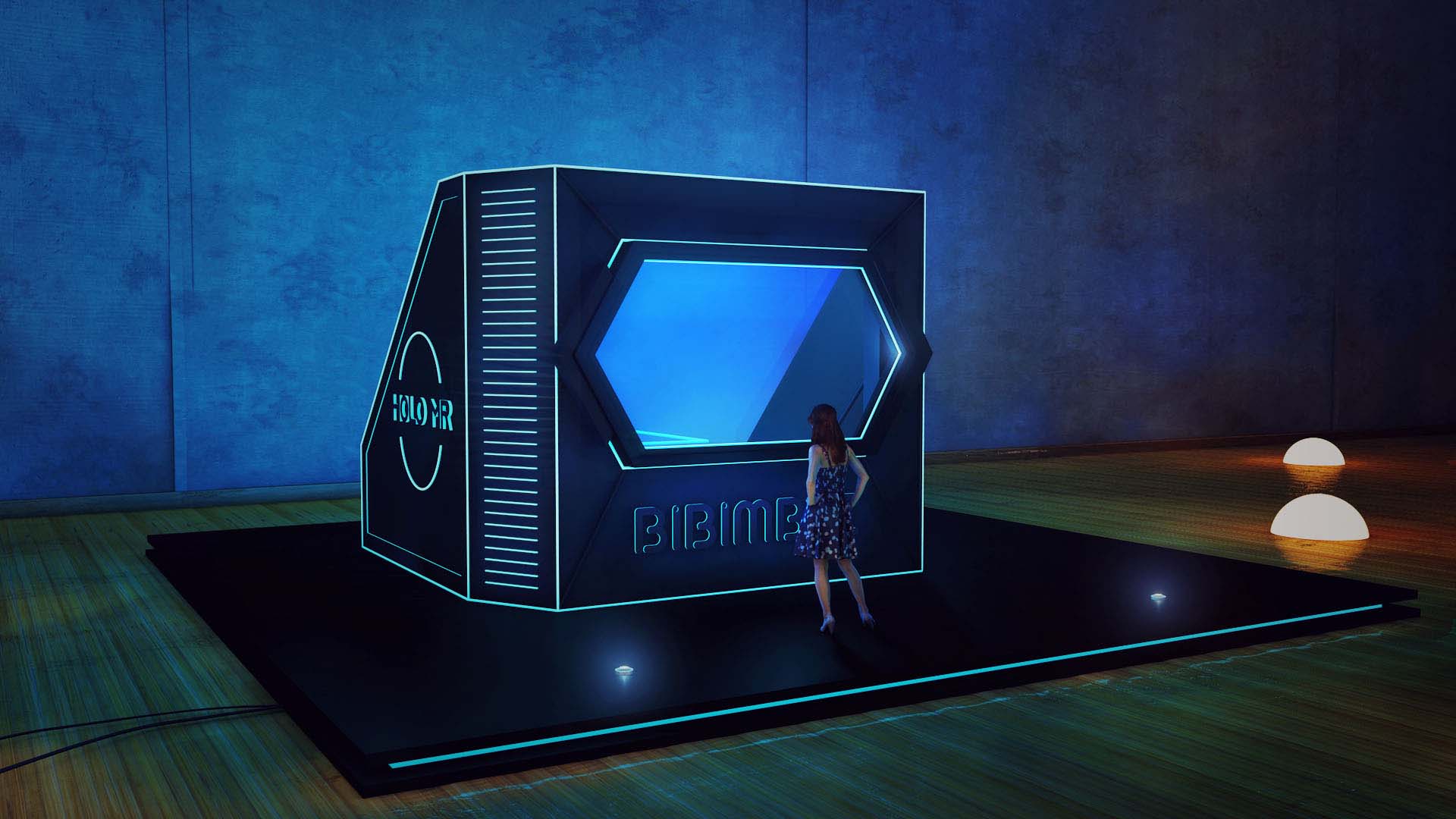 BOOTH TYPE
Rhythm game, Education, Exhibition
SIZE : 4250(H) 4560(W) 5700(D)
DISPLAY : LED OR LASER PROJECTOR
PC : Intel i7 , RTX 2070 , 32GB RAM
SERVER : Intel i5 , RTX 2070 , 32GB RAM
POWER : Laser projector 4kW / LED 12 kW
ETC :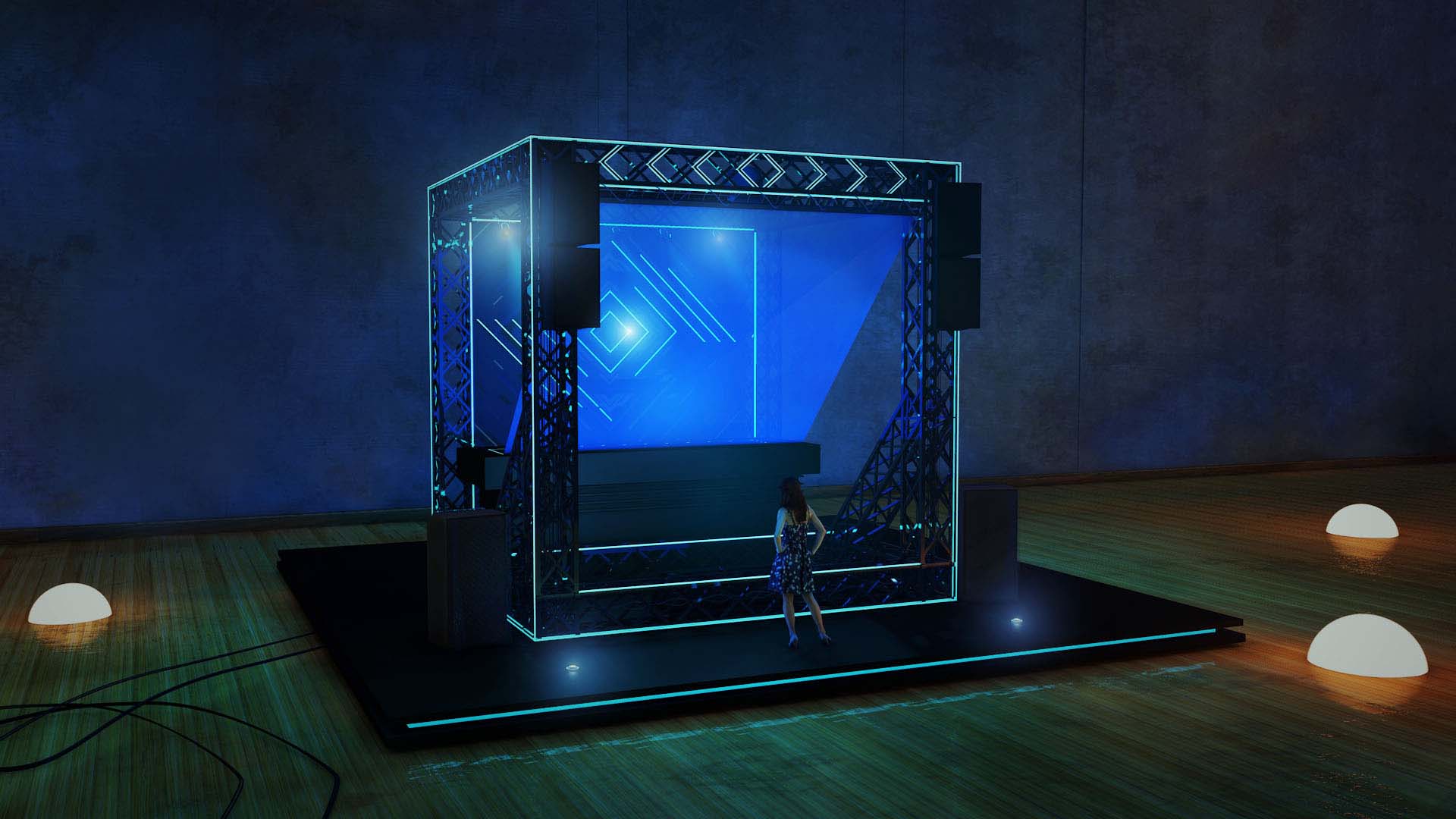 OPEN PERFORMANCE TYPE
Performance
SIZE : 3160(H) 4248(W) 4260(D)
DISPLAY : LED OR LASER PROJECTOR
PC : Intel i7, RTX 2070, 32GB RAM
SERVER : Intel i5, RTX 2070, 32GB RAM
POWER : Laser projector 4KW / LED 12 kW
ETC :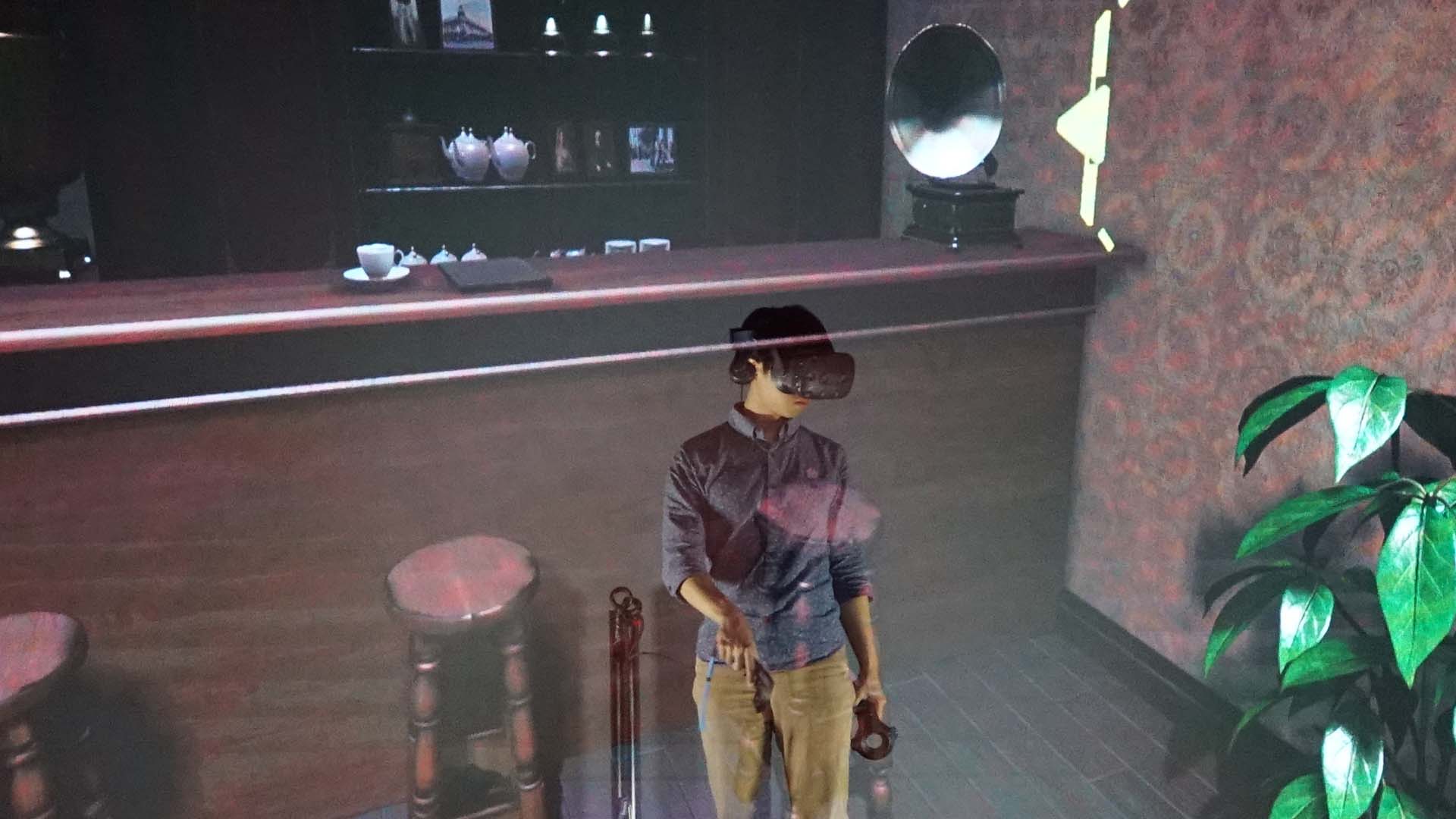 Feature
A dynamic performance
Interaction using a hologram education.
Hologram rhythm game
.
.
Everything you imagine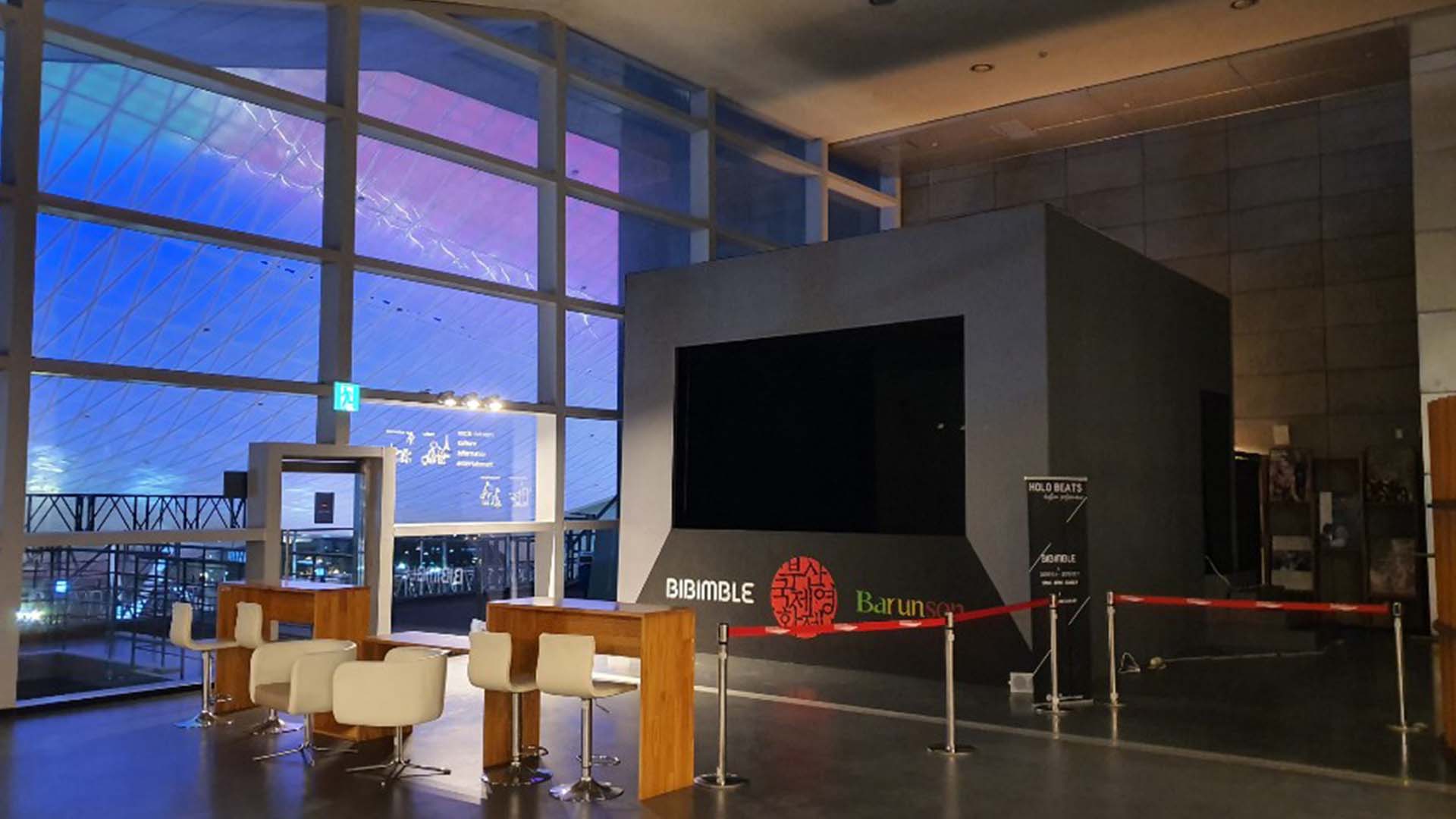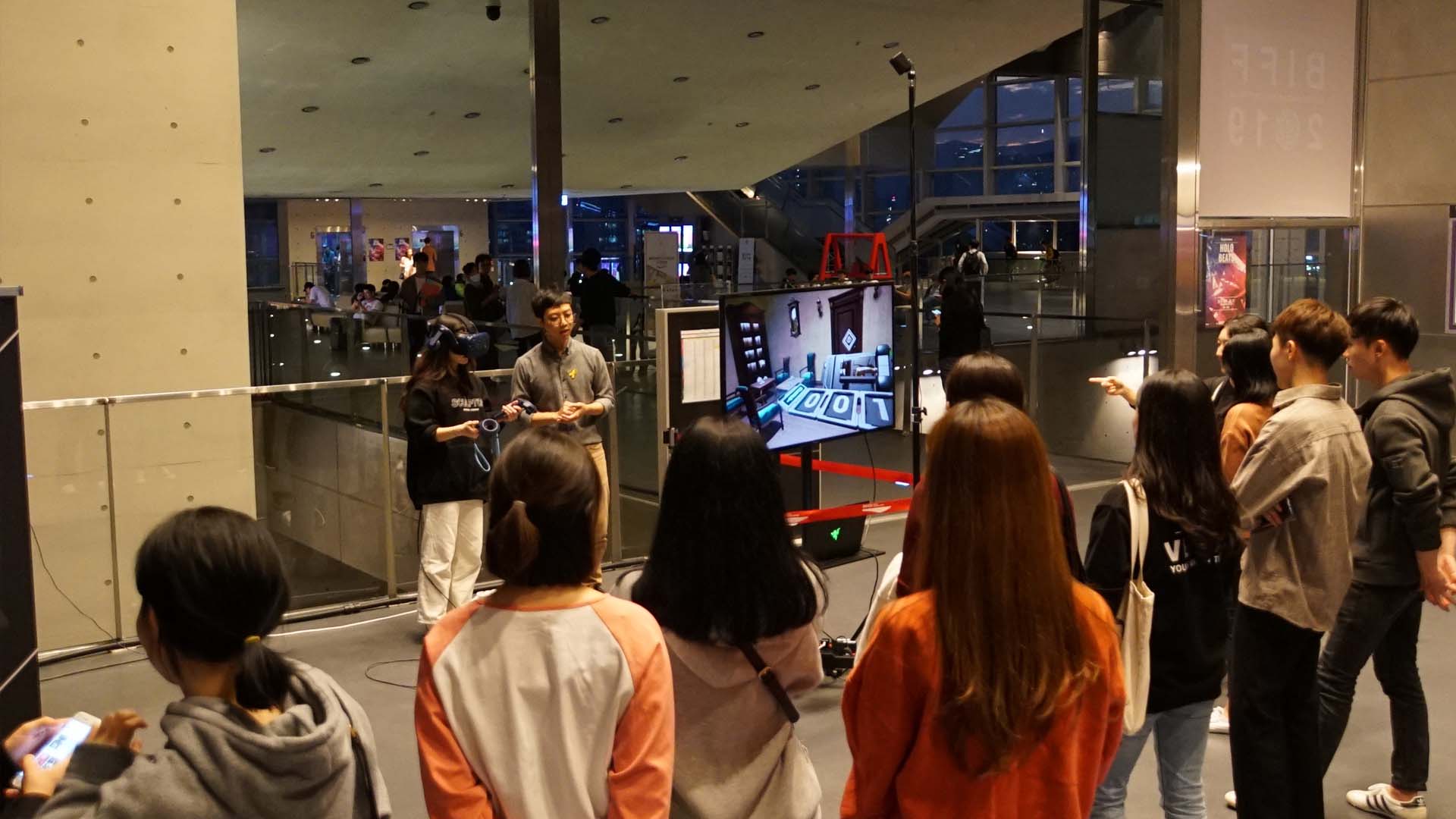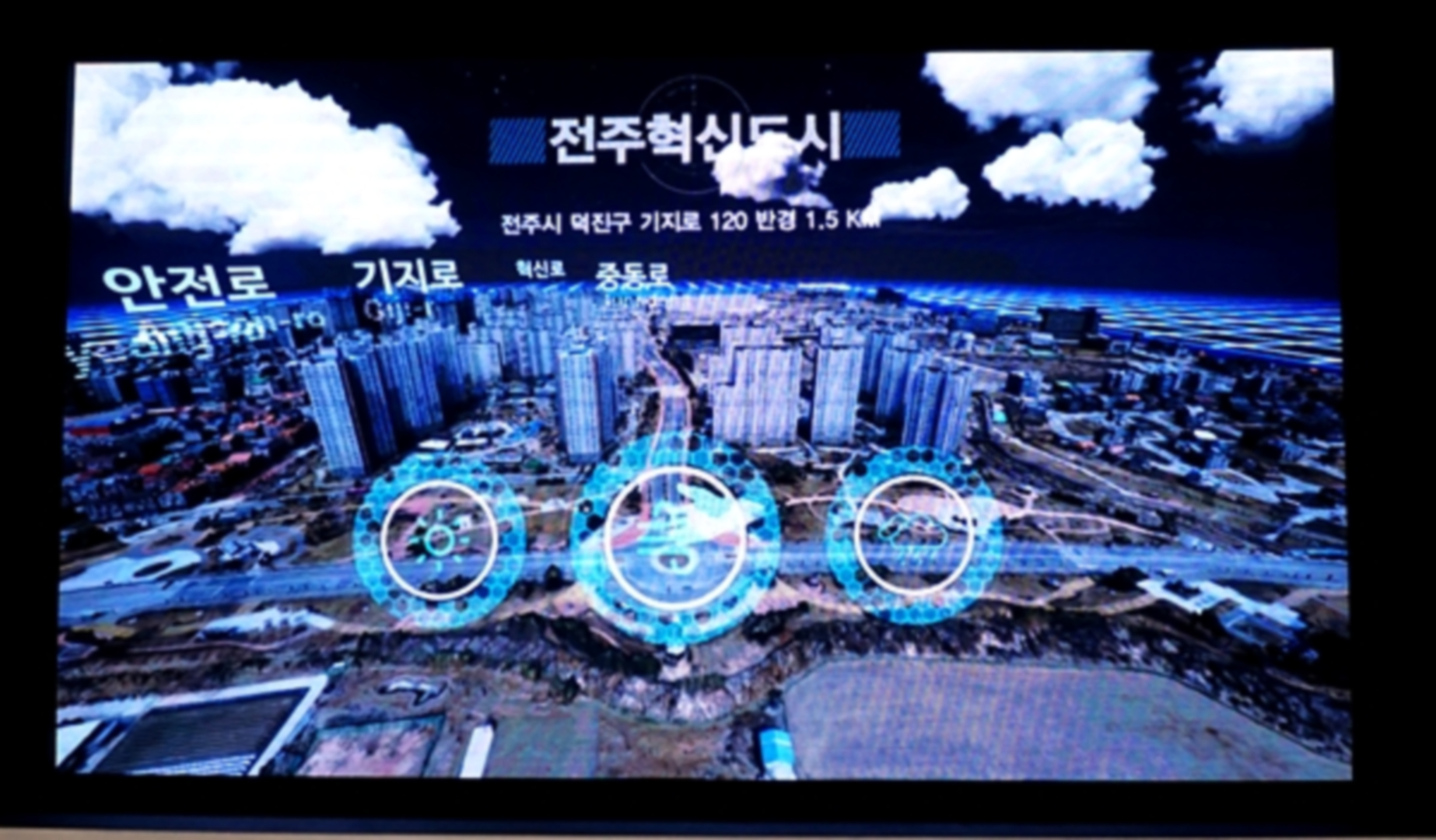 'HOLOMR' XR CONTENTS
"HOLO MR of Bibible (XR EXPRINCE WITHOUT HMD)"
"Content can be purchased/rented with HOLOMR HW PLATFORM to play."
Bibimble is making it possible to experience anything, anywhere, through the power of mixed virtual reality.
Contact US