100th Anniversary of the Korean provisional
government and the 3.1 Movement
70th Anniversary of Baekboem Kimgu deceased
Baekbeom Kimgu is back with digital technology.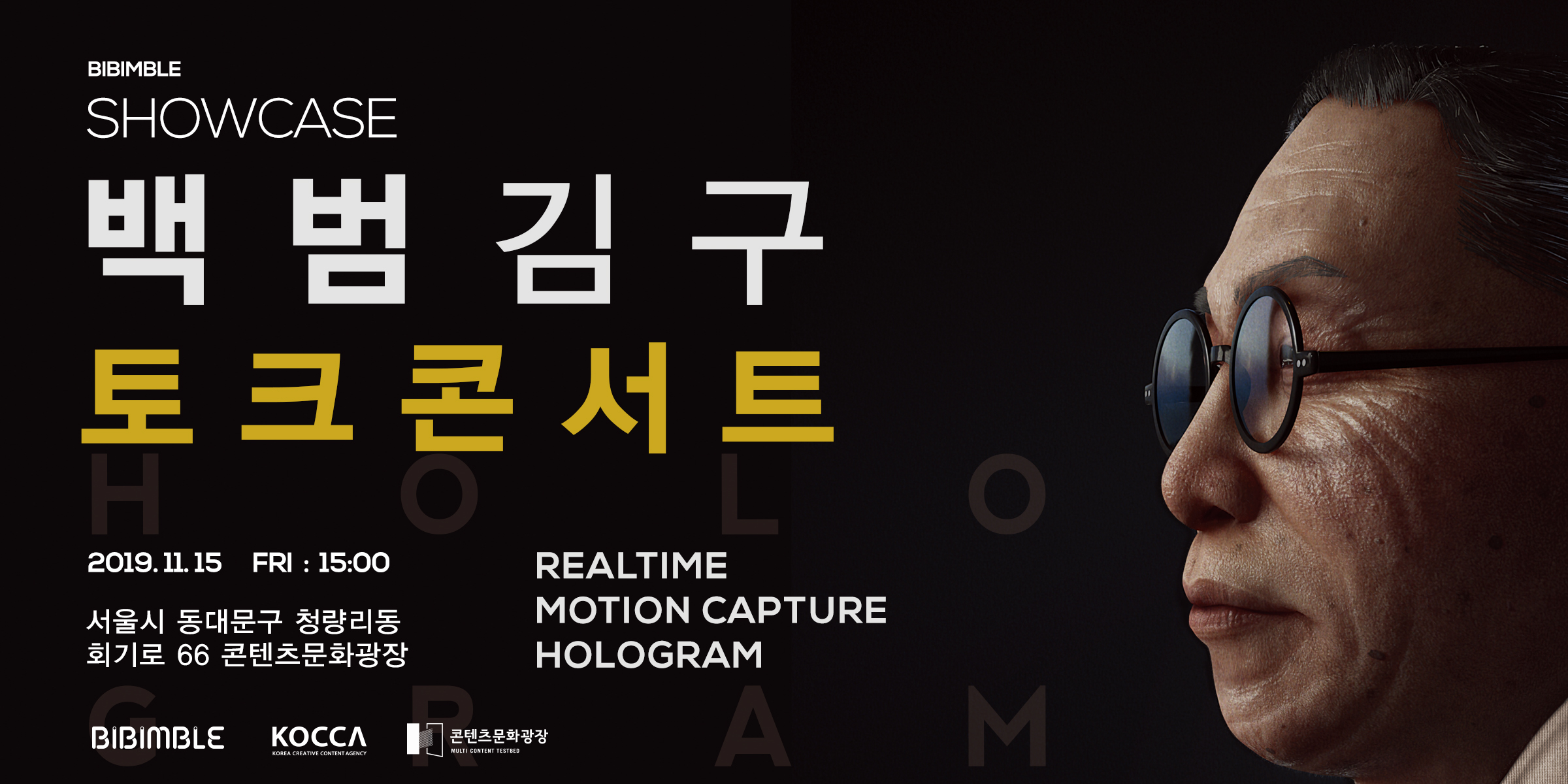 INTRODUCTION
This project is a talk concert to commemorate the 100th anniversary of the Korean provisional government and the 3.1 Movement.

It is not a form where ordinary moderators conduct talk concerts. It is a form where Mr. Baek Beom Kim conduct talk concert that he want to let people know about his life.

Especially not in a one-way lecture, We will emphasize the technical aspects and historical communication through talk concerts that communicate with people directly.

In the case of Mr. Baek Beom Kim, 3D modeling is performed on the basis of photographic materials, and it is shown as hologram through Unreal Engine

Not for recorded video hologram, it is hologram for real-time through facial interlocking and body motion capture interlocking. The technology demonstration will be conducted with direct real-time holograms and interactive hologram talk concerts that communicate with the audience in real time.
Concept
This project is a showcase that conceptually shows the development of digital human technology through AI technology in terms of technology.

In practically, it is a real-time hologram based on motion capture, facial capture, and pseudo-holograms. But the important thing is that being able to listen to the situation at the time, ask questions, and empathize with one who is now deceased can create a great experiential education and communication.

We hope that this culture will continue and develop through this talk concert.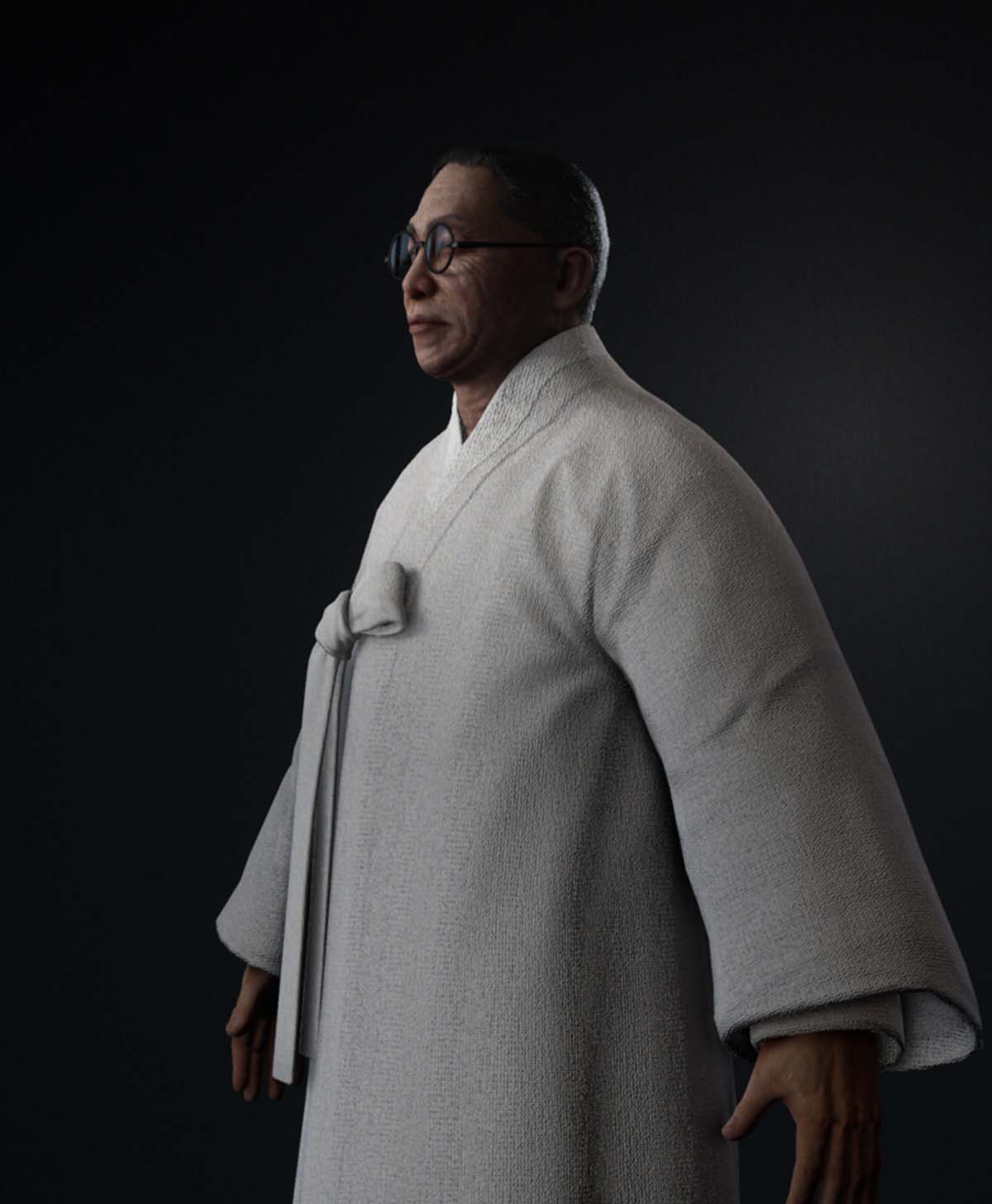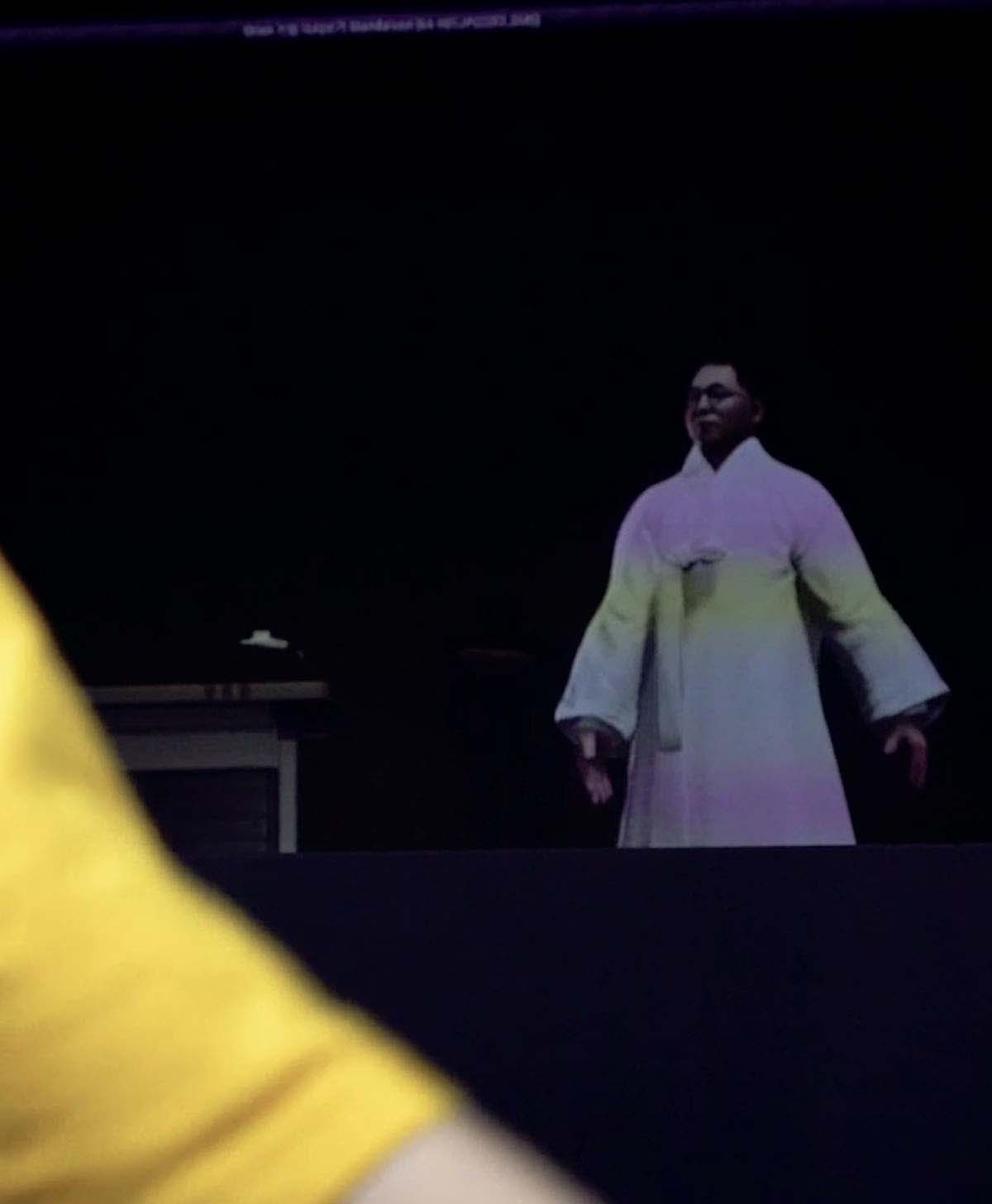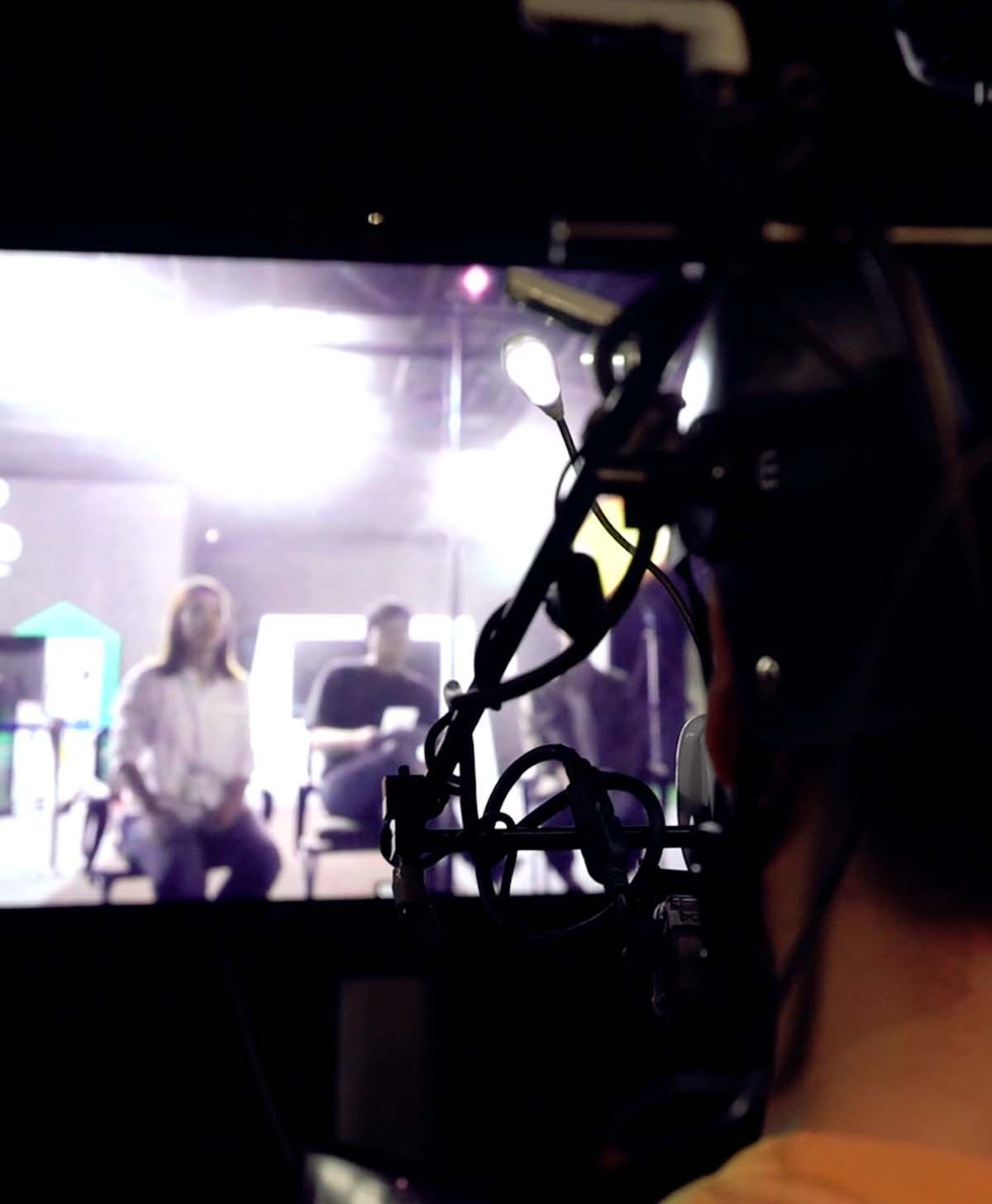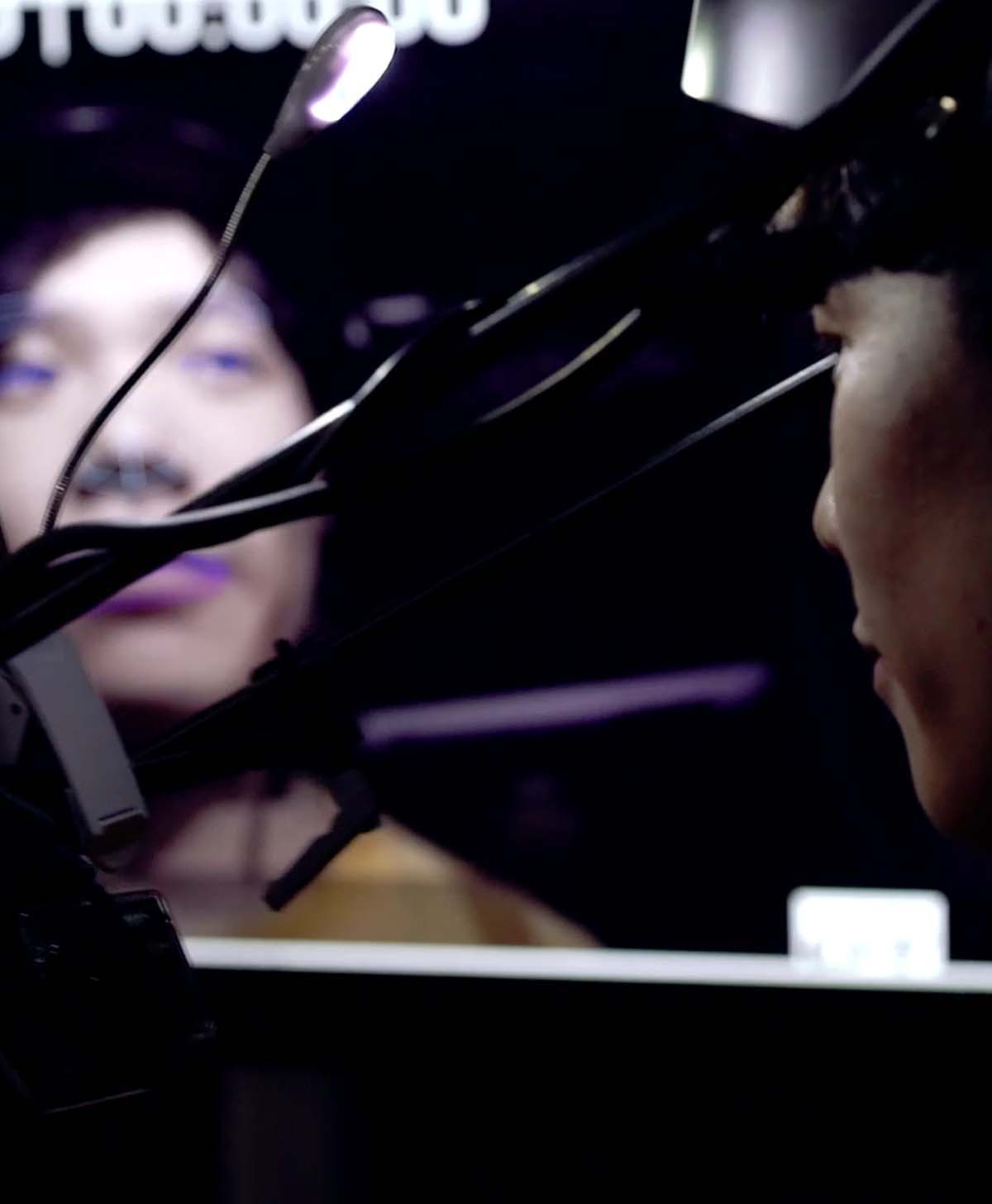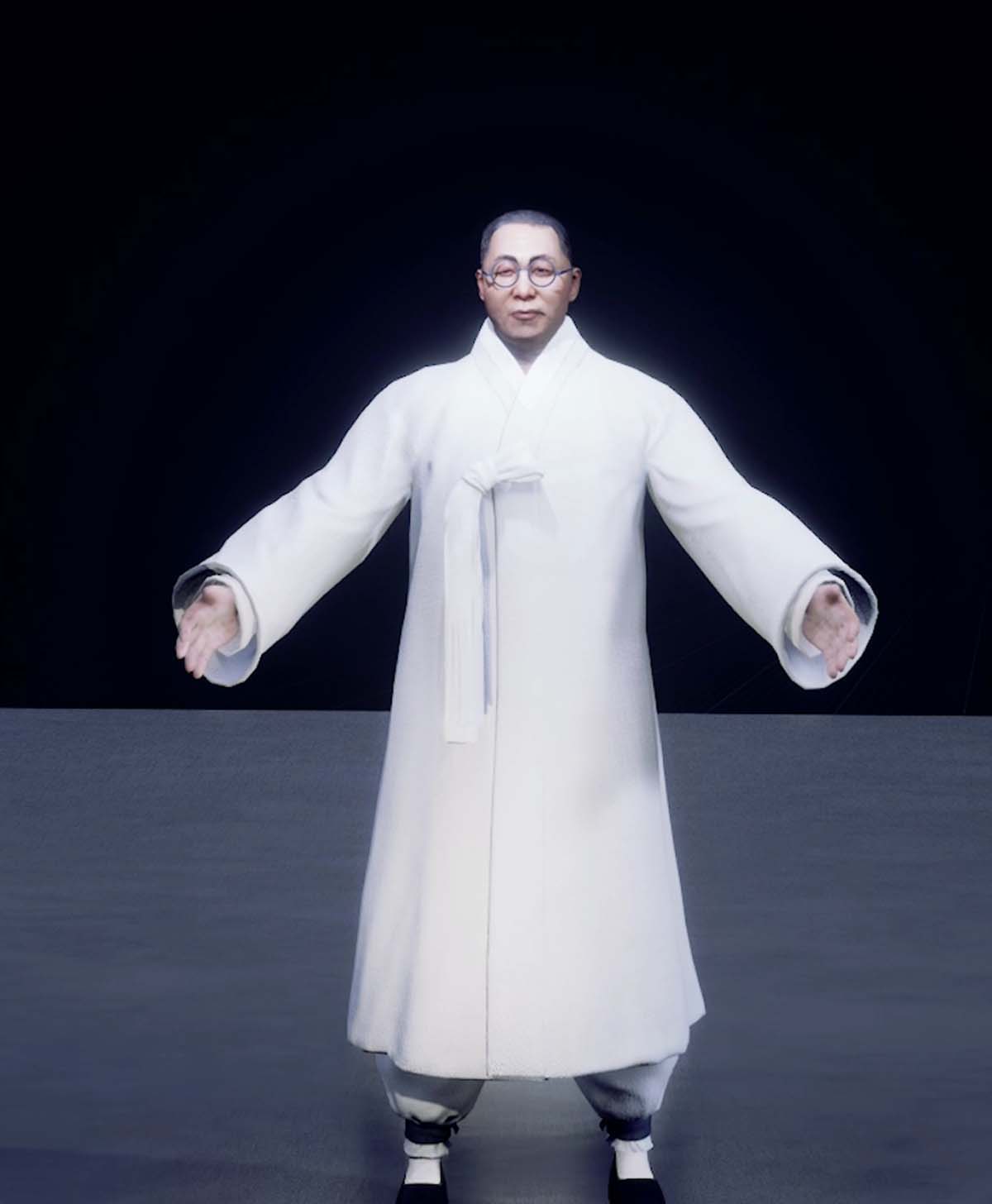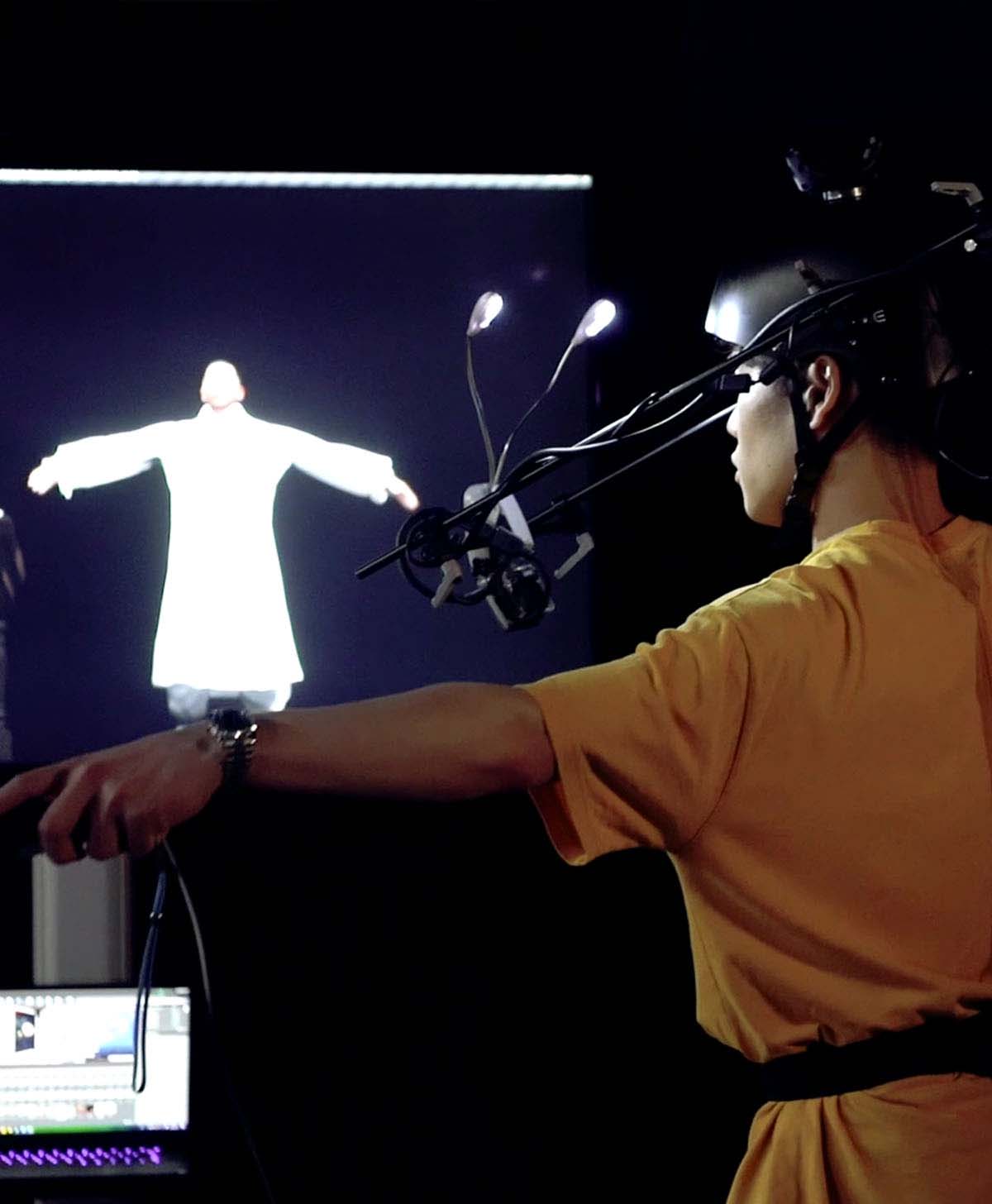 Scalability
The equipment used in this project is HTC VIVE's sensor, self-made helmet, face capture and body capture solution.

If real-time motion capture is implemented with current driving system and solution, real-time motion capture can be realized at 1/10 and 1/50 price compared to the existing XSENS and OPTITRACK methods.

Bibimble will offer holographic MR, integrated hologram and interaction hologram technology. Later, characters in animation can communicate with children, interact with movies, and avatar instead of celebs on behalf of their celebrities.

It can also be developed as a fan meeting or global showcase service.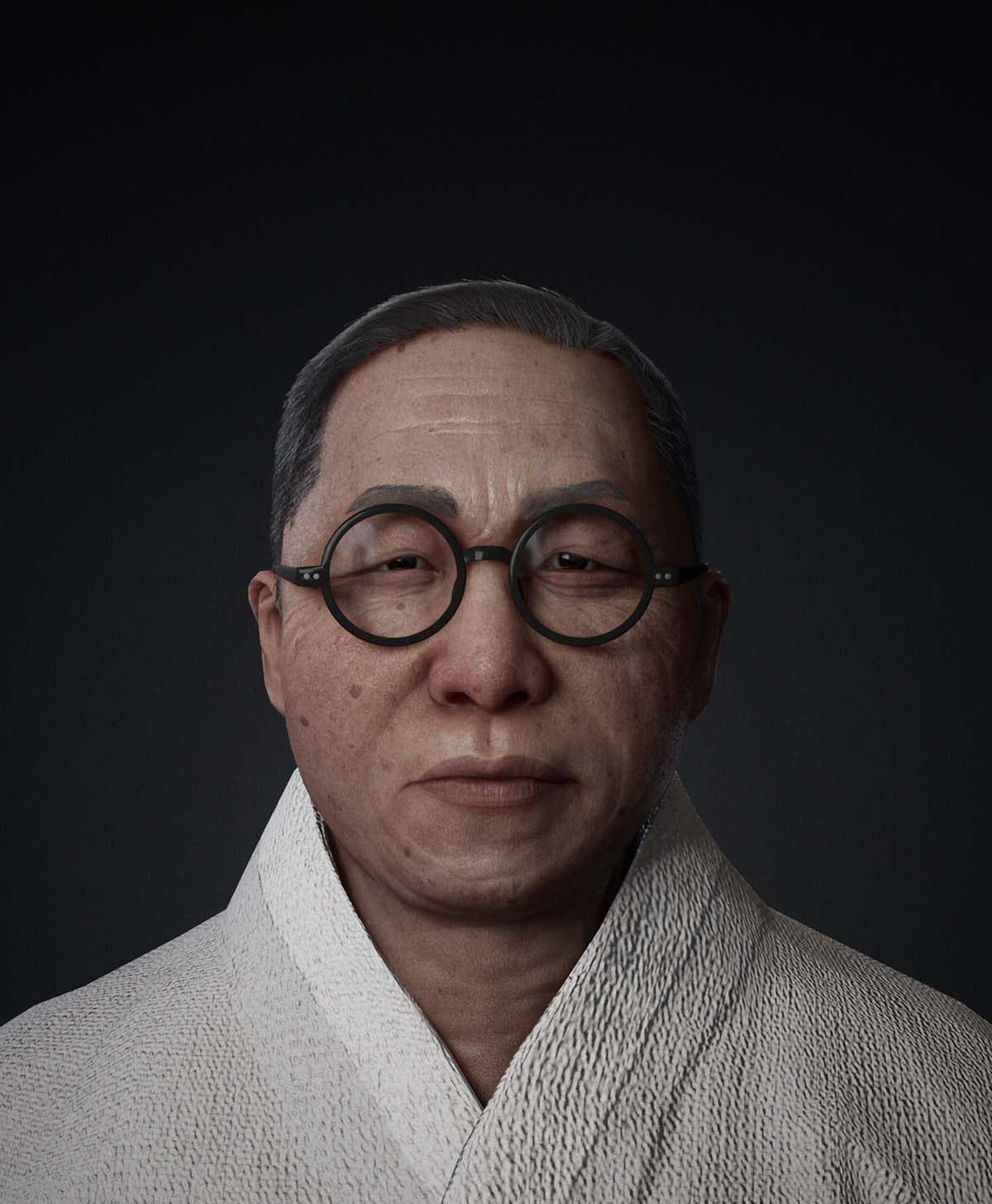 Integrated Package Set (VR Contents)
Hidden Story VR
Hidden Story VR becomes a future restorer of the history and is responsible for restoring the historical record of the past.

Players can recall past unrecovered historical records, experience events and realistic environments in the space, solve puzzles and error elements.

You will have more and more access to the core of history. Finally, approaching the core of each person can restore the historical events of that person. This is a functional history education content that allows descendants to understand the situation at that time and access it educationally.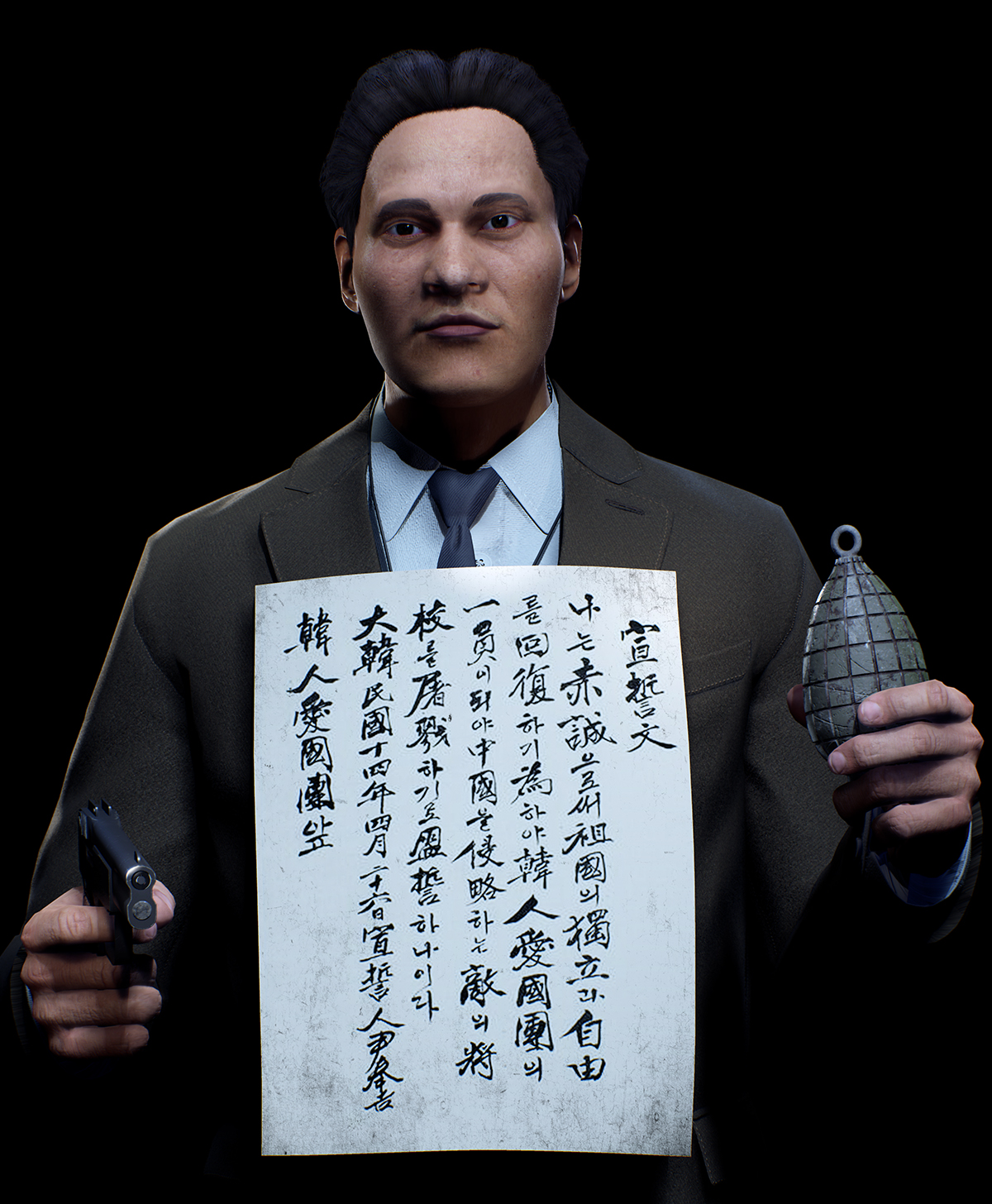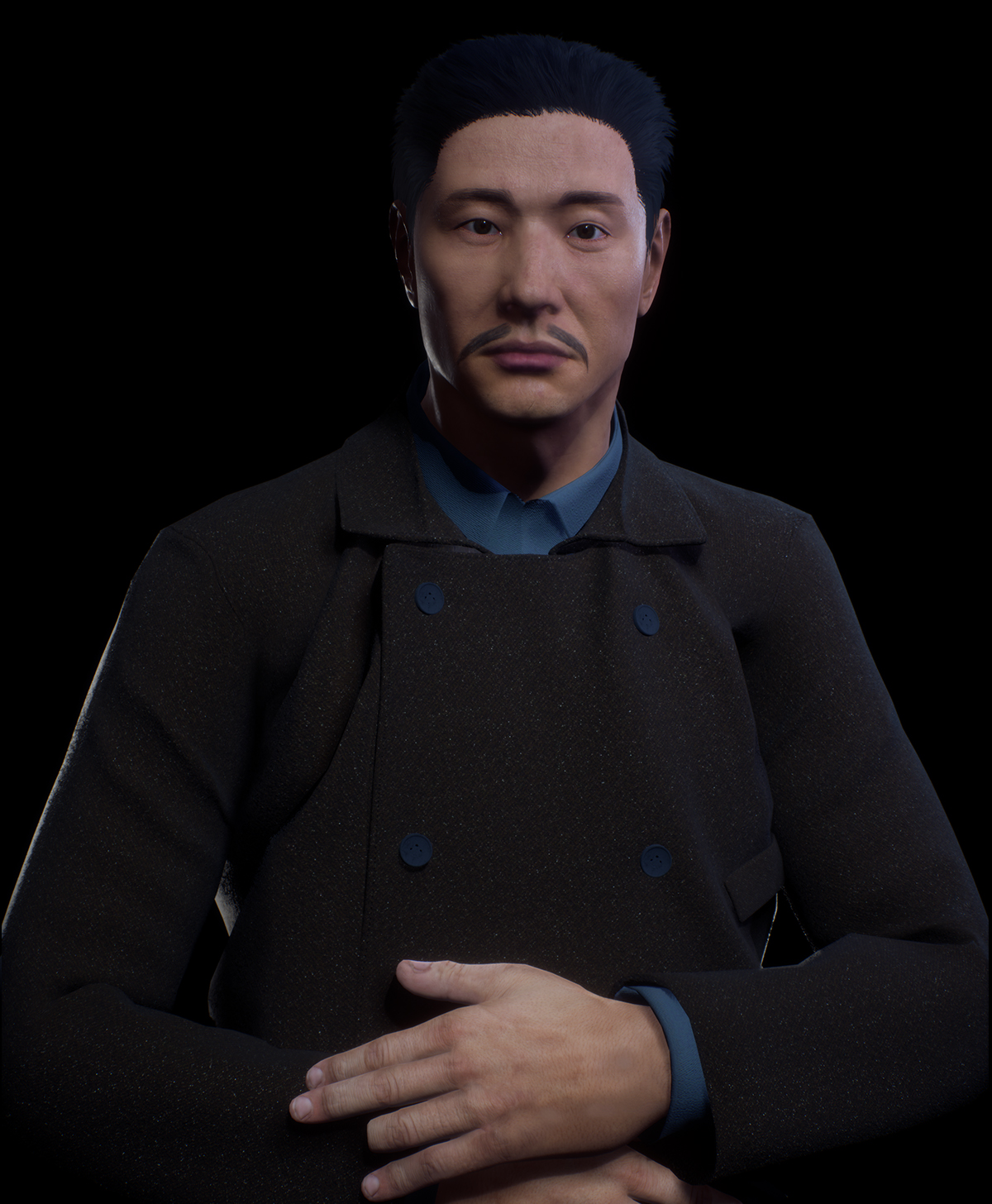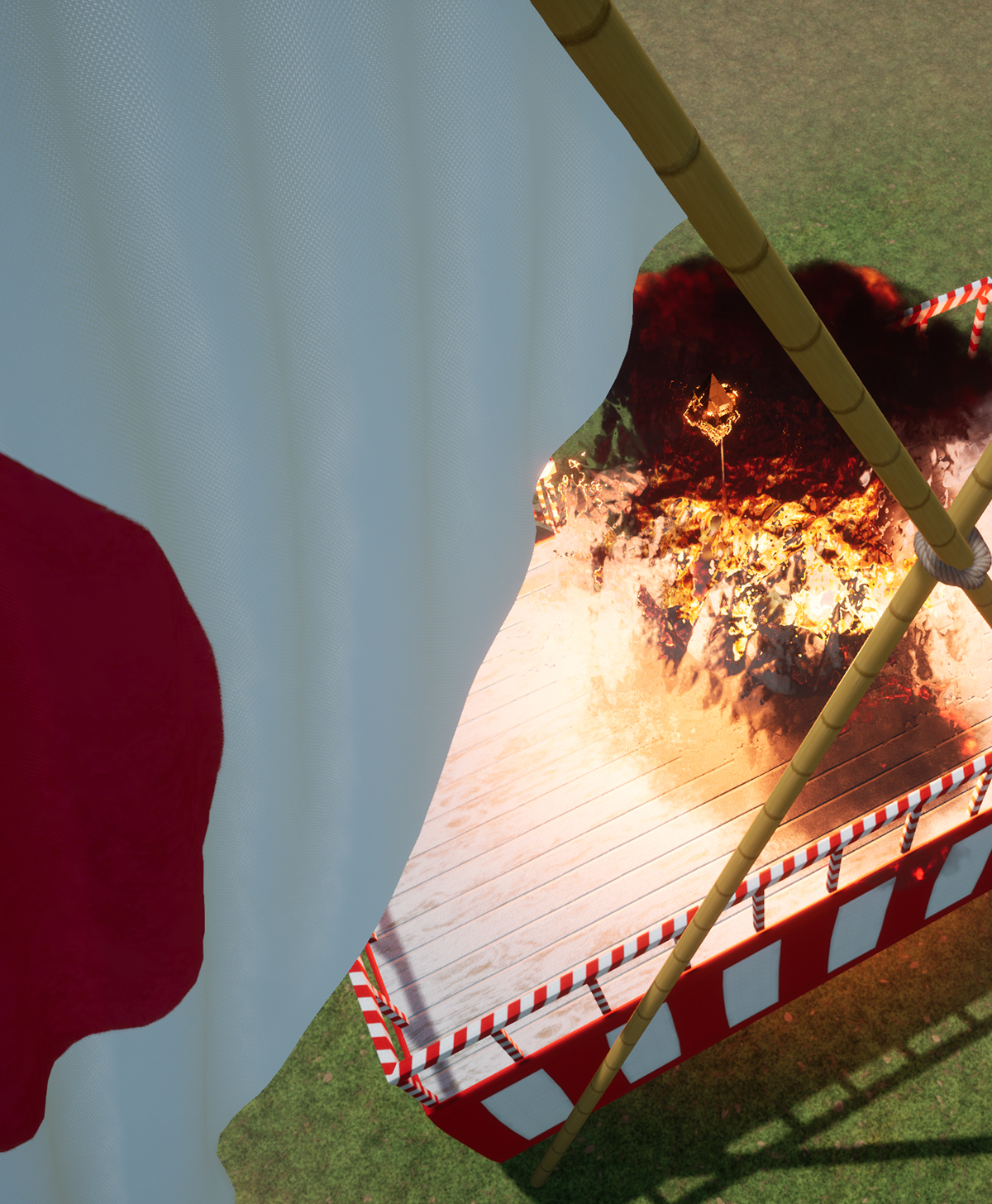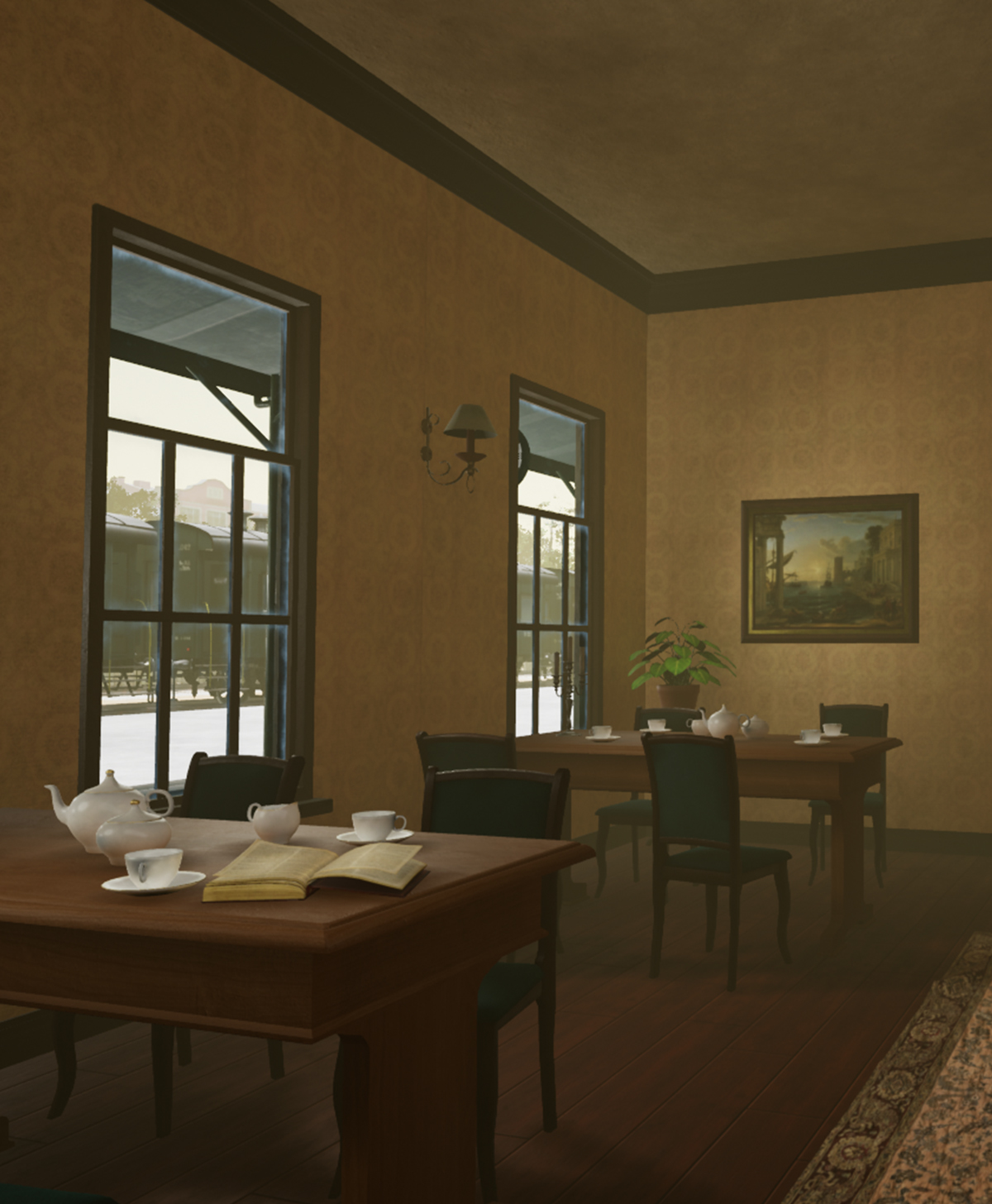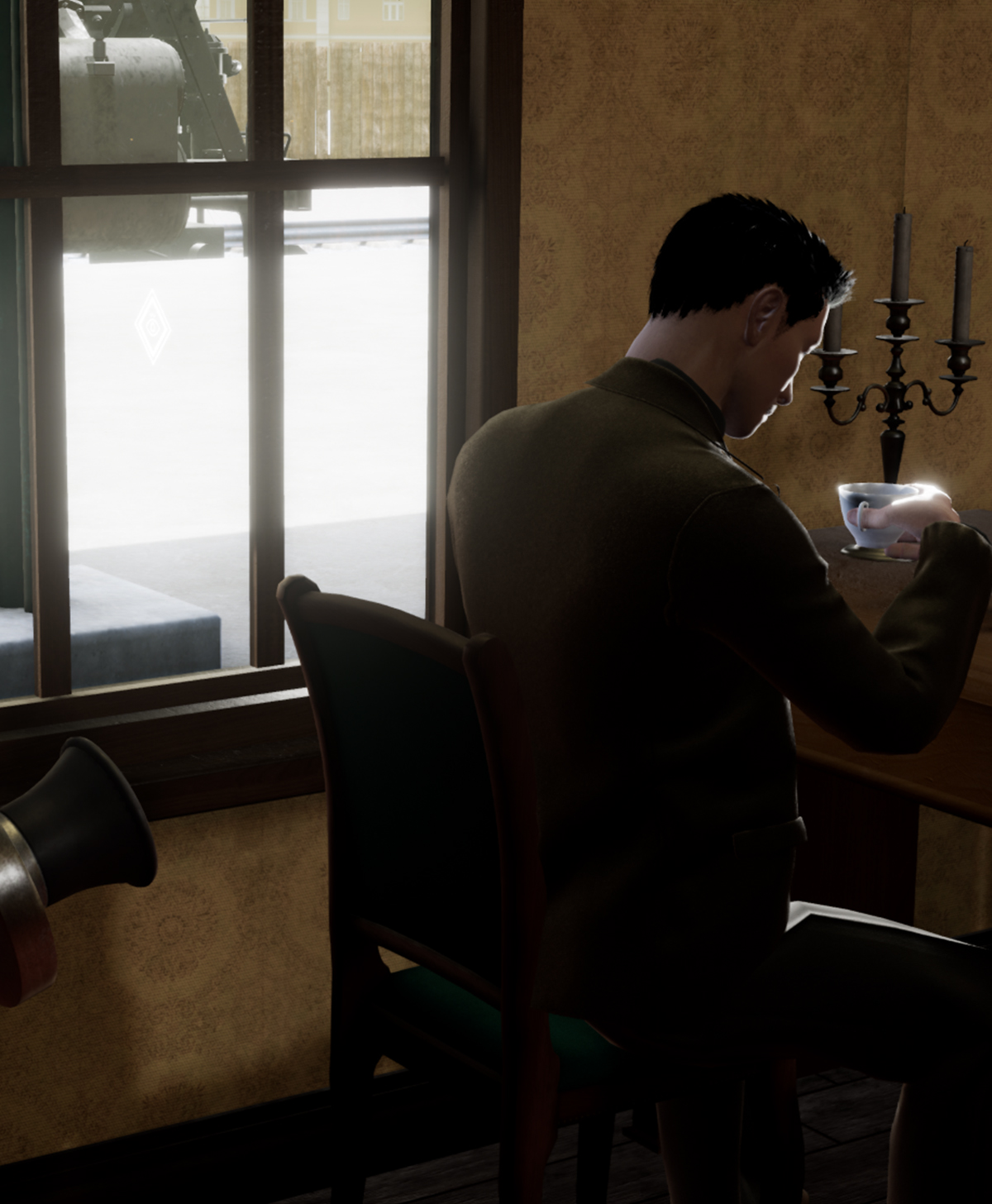 Project partners
Partners involved in the project.
---
"2019. 11. 15""